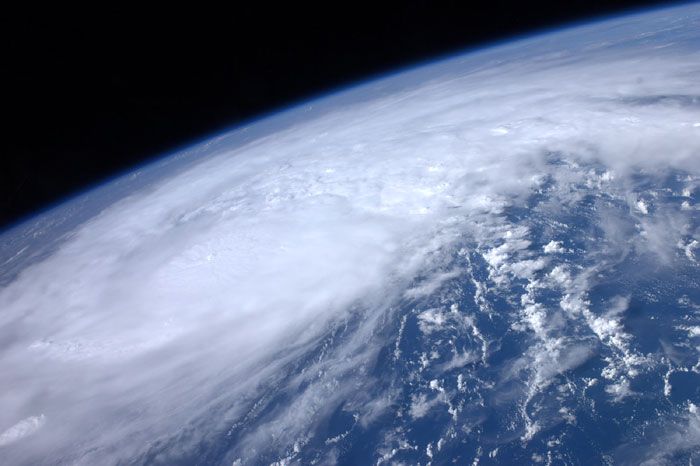 NASA / Ron Garan -
Twitter.com
VIDEO OF THE DAY...
The footage of Hurricane Irene below was taken by crewmembers onboard the International Space Station on Monday
(August 22)
. Spaceflight-wise
(and overlooking the obvious hazard for facilities at Kennedy Space Center and Cape Canaveral Air Force Station in Florida)
, NASA no longer needs to worry about space shuttles being in harm's way if they were out on the pad during this approaching storm, though the upcoming launch of the
GRAIL
lunar orbiters
(on September 8)
may be at risk—though most likely not by Irene—as the 2011 hurricane season heats up.