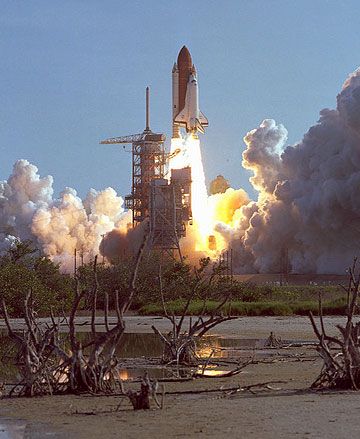 NASA
27 YEARS AGO TODAY,
space shuttle
Discovery
embarked on her maiden voyage of
STS-41-D
from the Kennedy Space Center in Florida. Among her mission objectives were the deployment of the
Telstar 3-C
satellite and successful unfurling of the
OAST-1
solar array in Earth orbit
(both deployments are shown below)
...which would pave the way for the four pairs of gigantic photovoltaic wings that power the International Space Station today. Discovery spent six days in space—traveling a total of 2.5 million miles on her inaugural flight.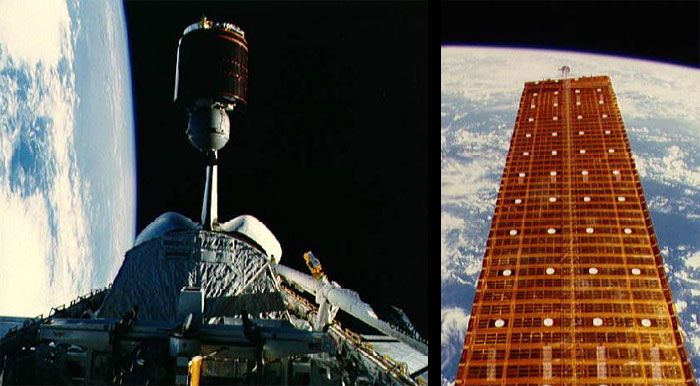 NASA