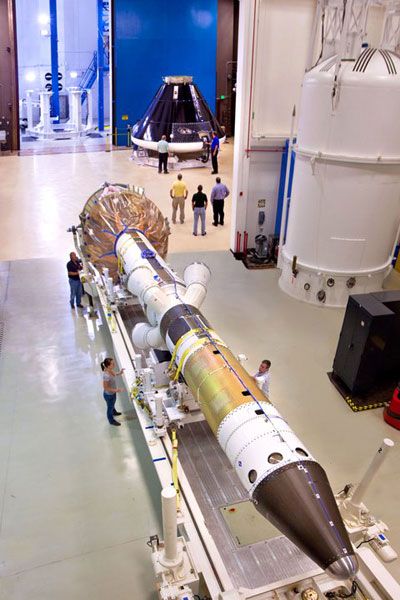 NASA
ORION Update...
Last week, the
Orion Multi-Purpose Crew Vehicle
was placed inside the Reverberant Acoustics Laboratory
(RAL)
at Lockheed Martin's Waterton Facility near Denver, Colorado. There, Orion will be attached to the Launch Abort System
(shown above)
and then undergo a series of tests to simulate the noise level the vehicle will encounter during liftoff...which can surpass 160 decibels. The first flight of Orion into space is currently scheduled for 2013. The launch vehicle that it will fly on for the test is undetermined.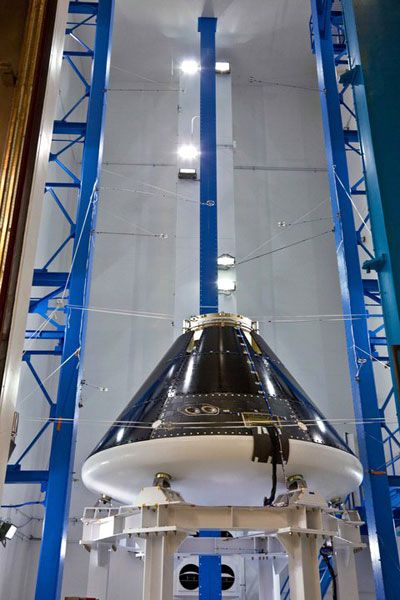 NASA