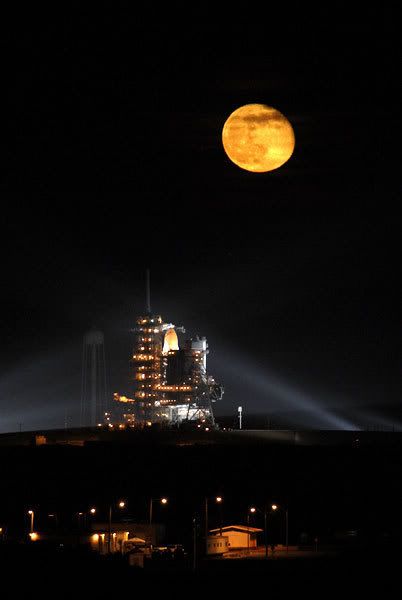 NASA / Kim Shiflett
ENDEAVOUR LAUNCHES...
Just thought I'd share these two cool photos of the full moon shining high above the space shuttle as it launched on flight
STS-126
yesterday evening.
Endeavour's
mission involves the installation of several important furnishings
(including new sleeping quarters and a high-tech recycling system that converts astronauts' sweat and urine—you heard right—into clean drinking water)
onto the International Space Station to enhance its capability to hold a 6-person crew starting next May or June. Only 3 astronauts/cosmonauts have lived onboard the orbiting outpost since it permanently became habitable
8 years ago
this month.
Endeavour is scheduled to return to Kennedy Space Center in Florida on November 29.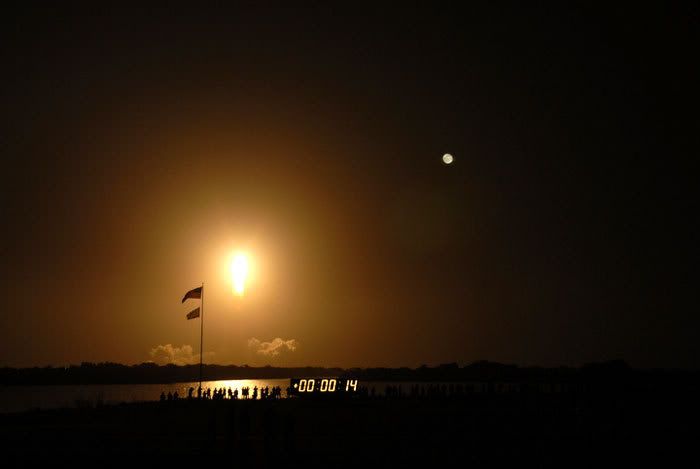 NASA / Troy Cryder