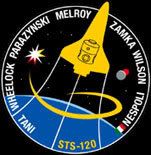 SEND A PERSONAL MESSAGE TO THE CREW OF SPACE SHUTTLE DISCOVERY!
Courtesy of Space Center Houston and Lucasfilm, the film production company of
Star Wars
creator George Lucas, you can send a personal greeting to the 7 astronauts currently onboard space shuttle
Discovery
. Discovery launched from Florida on mission STS-120 a week ago...embarking on a 14-day flight that involved installing a new pressurized module
(known as Harmony)
to the International Space Station last Friday. Today, an old set of giant solar panel wings
(known as the P6 truss...which was launched in November of 2000)
will be relocated to the port-side of the orbital outpost. Here is where you can submit a greeting:
http://spacecenter.org/message.asp
This opportunity comes at the same time a lightsaber film prop used by Mark Hamill
(as Luke Skywalker)
in 1983's
Return of the Jedi
is riding onboard Discovery. The prop will be put on exhibit once the orbiter safely returns to Earth on November 7. In terms of the personal messages, they will be imprinted onto a compact disc and presented to the shuttle astronauts during a de-briefing at Houston's Johnson Space Center after the flight. Hurry before it's too late!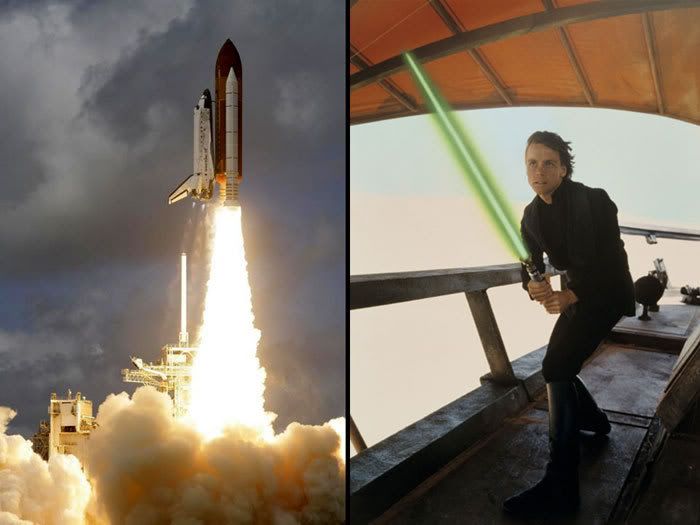 Reuters - Scott Audette / Lucasfilm Ltd.